Gift Cards
A gift that is Always in Style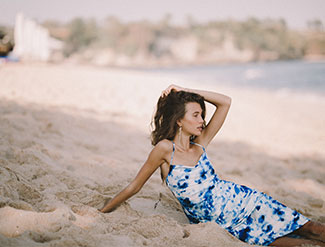 Delivered via email
Send to yourself to print or directly to your recipient
Add a personal message
Available to use instantly
Valid for three years
eGift Card General Information
An eGift card can be ordered in any amount between $10 and $250. The recipient of an eGift card will receive an email with a link to download their eGift Card. The eGift card is redeemable at all Bardot and Bardot Junior stores and online at bardot.com.
Check balance of existing card
To redeem a gift card or return voucher, provide the card's code on the payment page of the checkout process. To check the balance of your gift card or return voucher, enter the number below:
Terms Of Use
Gift Cards can be purchased and redeemed in any Bardot, Bardot Junior, Bardot Outlet store and Online and are valid for three (3) years from the purchase date. After the gift card has expired, it is no longer valid and all transactions will be declined. Unused value will not be refunded and will become property of Bardot.
Amounts shown on Bardot and Bardot Junior Gift Cards are shown in Australian Dollars (AUD). Bardot/Bardot Junior Gift Cards cannot be purchased or redeemed in any partnered wholesaler, such as Myer, David Jones, ICONIC and Independent Boutiques.
Gift Cards cannot be purchased with a discount, including the following:
Membership discounts including Member 10%, sign up vouchers and birthday vouchers
Store wide promotions such as '20% off full price items'
Gift Cards cannot be purchased with another gift card, credit note or promotional voucher.
Gift Cards are not reloadable and cannot be returned or exchanged for cash.
To redeem your gift card at Bardot or Bardot Junior free-standing store simply present your card at point of sale to sale staff. To redeem at the Bardot online store enter your Gift Card number and APPLY during checkout. The balance of any transaction will remain on the Gift Card. You can check the balance of a gift card by visiting the Gift Cards webpage on our website. No cash change can be given.