Benefits
At Bardot, we are committed to attracting, developing and retaining an inspired, high performing workforce, and providing a healthy and safe work environment.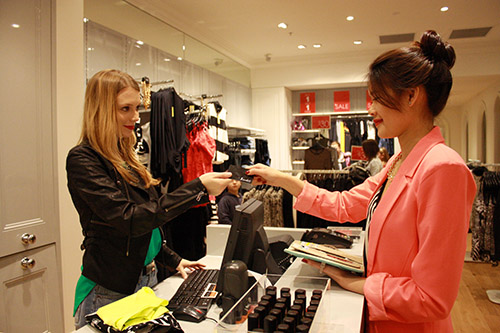 Clothing Discounts
Work Life Balance
Flexible Salary Packaging
Incentives
Workplace Giving
Employee Referral Program
Awards
Employee Assistance Program
Health Initiatives
Training & Development
Clothing Discounts
We offer generous discounts to our employees across both Bardot and Bardot Junior brands. This discount is extended to family and friends so they too can enjoy the Bardot and Bardot Junior ranges.
Work Life Balance
Bardot fosters a workplace culture that supports flexibility and diversity. As part of the business' commitment to the retention and development of employees, flexible work options can be arranged with employees to balance work and family needs.
Flexible Salary Packaging
Employees can tailor their remuneration to suit personal needs and circumstances by packaging their remuneration to additional superannuation.
Incentives
Eligible employees can have the opportunity to participate in the company's annual incentive scheme. Including incentives for achieving top sellers and many more adhoc incentives! Rewards ranging from travel vouchers, spa treatments to pre-paid credit cards.
B a Talent Scout
Our 'B a Talent Scout' Program rewards employees who refer talented candidates to us. It recognises that employees can play an important role in the recruitment process as they have a strong understanding of the company, culture and values and what it takes to be a success.
Awards
To show our appreciation we recognise and reward employees for achieving above and beyond behaviours and results through our Core Value Awards. Bardot also recognise key milestones such as birthdays and anniversaries.
Employee Assistance Program
As part of Bardots' ongoing commitment to valuing our people, we have an Employee Assistance Program (EAP). EAP is a counselling and advice service for employees to seek professional assistance for personal or work related problems. The counselling is confidential, aimed at enhancing well-being both personally and in the workplace, and is available by manager referral.
Health Initiatives
At Bardot, we believe the health and wellbeing of our employees is a worthwhile investment. Health programs are conducted at various times of the year.
Training & Development
At Bardot we are committed to providing continued career development in order to realise and maximise the full potential of every employee at Bardot.
These may include:
• Interactive e-learning modules
• On the job training
• Accredited management training
• Classroom training on core technical, leadership or compliance courses
• Annual formal succession planning
• Individual Development plans