As a Stylist
The opportunity to grow professionally and personally!
Bardot Stylists are passionate about our customers, love fashion and enjoy being a part of a team. The Bardot experience delivers an opportunity like no other. Never worked in retail before? That's okay because joining Bardot is a great way to experience all the excitement and glamour of working in the fashion industry.
We have various opportunities to join our store teams in various locations across the country. We offer flexible schedules and the opportunity for growth. We believe our best Managers are developed from our best casual or part time Stylists.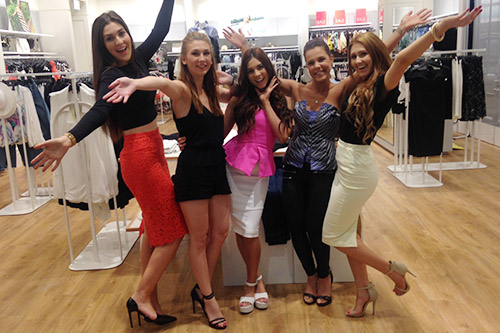 Roles
At Bardot, our Stylist's main responsibilities include:
Maximising store sales and contributing to the achievement of relevant store key performance indicators (KPIs) and profitability.
Providing every customer with exceptional customer service.
Providing accurate information about product features and benefits and confidently communicating these to our customers.
Asking questions to determine the customers' needs and offering additional products.
Knowing your best sellers and keeping up to date with all new styles.
Maintaining our brand standards and driving Bardot membership.
Acting as a brand ambassador.
Embracing learning and development opportunities and adhering to all company behaviours policies and procedures.